Architectural scale models and Project Credibility
Architectural scale models in Qatar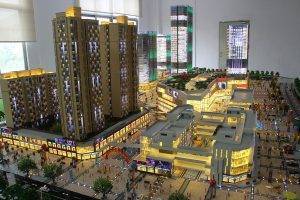 Architectural scale models in Qatar definitely adds value to your project. With architectural scale models, we can show our projects to people just in front of their eyes and it will be certainly a convincing factor for them about the project. Architectural scale models shows your commitment towards your project and your customers can easily understand the message which you want to convey to them.
An accurate scale model attracts customers to your project and increase confidence on it. At Inoventive 3D, we create scale models for proposed and completed construction projects. These include commercial centers, shopping malls, offices, villas, housing projects, educational institutions, and government buildings, monuments, bridges, hospitals and or any other development projects.
We at Inoventive 3D, use detailed 2D drawings to build the scale models. We combines traditional model making methods and latest 3d printing technologies to make the best Architectural scale models. We can make scale models at any sizes and shapes and most attractive part is we can make beautiful futuristic pedestals which can definitely a crowd puller at exhibitions and seminars.
Inoventive 3D offers Architectural scale models in Dubai, Industrial scale models, 3D Models, Prototyping, 3D Printing  for best price and with the fastest delivery time.
Please call us for any further assistance: +971  4 261 8388 | Whatsapp/Mobile: +971 52 595 9616 | email: info@inoventive3d.com | https://inoventive3d.com/