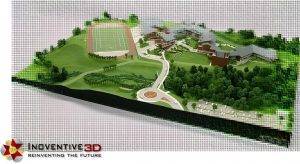 3D Model Makers in UAE – Inoventive 3D, the best 3D Model makers in UAE offers best 3D Models, Interactive Scale models, Architectural Scale models, Industrial scale models and engineering models in all Middle Eastern and African Region. At Inoventive 3D, we have in-house 3D designers and state-of-the-art 3D Model Making Facility to understand and meet your 3D model needs.
3D Model Makers in UAE
3D Models are the best and easiest way to communicate with potential customers and convey project features to convince them for investing. 3D models can act as a bridge among designers and approval authorities too. At Inoventive 3D, we makes scale models with the shortest TAT. We use ultra-modern model making tools and 3D Printing machines to achieve the extreme details of your project.
Being in the model making market for since long years, we maintain amicable, fair, and trustful business relations with our clients which reverences diversity, innovative ideas, and hard work. Our architectural scale model studio that translates design to 3 dimensional by using the highest quality materials. We integrates traditional model making techniques along with ultra-modern 3D Printing technologies to achieve the best detailed scale models.
At Inoventive 3D, we do Architectural scale models, Industrial scale models, engineering models, marine models and structural models. Being the leading Model making company in UAE, Inoventive 3D is a team of professional architects, 3D artists, and 3D Modelers who have never ceased to play with architectural shapes and styles. At our facility, we produce hundreds of scale models every month.
Please feel free to contact us for any further assistance. Call/WhatsApp: +971 52 595 9616 | email: info@inoventive3d.com | https://inoventive3d.com/