3D Printed architecture – technology that can change your tomorrow !!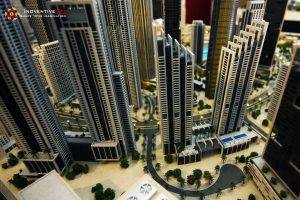 3D printed architecture is amazing !! 3D printing was taking its time to get off the ground, just like as so many other technological advancements in the world. There is a noticeable adaptation of this amazing 3D Printing technology in recent years and this technology is gradually overtaking traditional concepts in every sector. Manufacturing, construction, medical, Oil & Gas, food  or just anything… you just name it. We will try get some lights on the benefits of 3D Printed architecture as below;
Architecture is the another area where 3D Printing is making lots of amazing developments and for sure 3D Prinitng will remain as the ultimate answer for our quest for long.
Benefits of 3D Printing in Architecture
Architecture is the art of planning, designing and constructing. A good architect can often transform any piece of space into an aesthetically superior with their practical design. Thus, architecture involves many  challenges like complex designs, bridging generation gaps, combating stereotypes, finding the right materials and building products and much more.  
Freedom in designing : 3D printing just gives wings to any architect. Just dream it and go for it to see as it takes shape. 3D Prinitng just gives freedom of design to architectural projects. Architect can make more complex geometries and designs with 3D Printing.
Sustainability: 3D Printing just gives you the choice about the raw materials. No restrictions on raw materials for 3D Printing. If you decide to recycle plastic for your new construction, do it… if you decide to go with concrete, do it… if you decide to use any other cheaper, stronger and durable material, do it… 3D Printing gives you all freedom of choice.
Zero Waste: 3D Printing clearly reduces wastage of raw material and it minimizes the use of scarce resources. Believe, it reduces wastage of time and labour !!   
Customization: 3D Printing have the ability to offer highly customizable products and it is the key to stay in the current market. 
At Inoventive 3D Solutions, we offer 3D Printing in large scale and small scale. We do Architectural Scale Models, Industrial Scale Models, Prototyping, Additive Manufacturing, 3D Printed Models and Giant in-store displays
If you are looking for Industrial Grade SLA Printer, We have 3D Printer for affordable price.
Call us for mode details: +971 4 261 8388 | Whatsapp:+971 56 480 4061 | email: info@inoventive3d.com | https://inoventive3d.com/