3D Printed Concrete Molds is now available in Dubai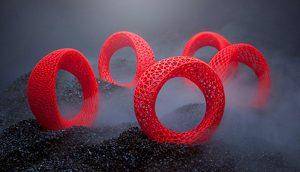 3D Printed concrete molds – In past years, 3D Printing has been used for making smaller forms of concrete molds. Past is Past now. At Inoventive 3D Printing Dubai, we can make large scale molds for architectural designs along with molds for decorative façade, columns or pavements. This new facility enables our customers to use any format of concrete molds readily available for them. Construction companies or architects can simply send their design to us and can have their molds within hours.
Inoventive 3D Printing is making Unique shapes, textures or patterns from concretes are more accessible to construction companies and architects.
Inoventive 3D printing Dubai offers more cost-effective and super-fast solution for customized concrete forms. In traditional methods, we may require skilled labour and have to invest big amount of money and time for making customized concrete forms, especially for complex shapes. As it is manually produced, wastage of raw-material will be really high. Inoventive 3D Printing Dubai brings a solution for these problems. Architects and construction companies can relax, save money and time and no labour issues!! We can make molds for any kind of complex shapes or size for you without any such complications and in unbelievable turn-around-time!! Organic geometries, double-curved surfaces and cavities are now feasible and affordable with Inoventive 3D Printing Dubai.
Unique architectural structures make positive impact on society and futuristic elements enhance the entire structure. 3D Printing can produce complex construction elements and conventional frame work solutions more quickly and affordably. As 3D Printing reduces wastage considerably it helps environment too. 
Apart from concrete molds, Inoventive 3D is the best Model making company in Dubai UAE. We offerhigh-quality architectural scale models, industrial scale models, prototype, rapid prototyping, Large scale 3D Printing like, customized 3D Printed furniture, 3D Printed wall panels, 3D Printed Home decors, 3D Printed automobile parts etc.
Please feel free to contact us for any further assistance. Call/Whatsapp: +971 52 595 9616 | Email: info@inoventive3d.com | https://inoventive3d.com/