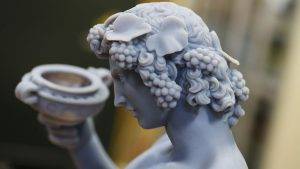 3D Printing for Museums – Additive manufacturing or 3D Printing is rapidly developing technology and expanding its horizons to almost all sectors and industries. 3D Printing can provide innovative and engaging experiences with artifacts. Use of 3D Printing technology can just unleash the potentiality of visual communications and interactions.
Since 2015, use of 3D Printing technology in Museums have been in active discussions (Advances in Archaeological Practice , Volume 7 , Issue 4 , November 2019 , pp. 443 – 447) about the ethical issues around the deployment of 3D Printing technology. Interestingly, these conversations has moved to discussing the potential for museum collections to use 3D Printing technology in place of their original artifacts to provide palpable experiences of collections without damaging the conservation and preservation of the original artifacts.
3D Printing can definitely enable world to access representations of other cultures, society and habits without harming or stealing the original ones. Copying artifacts has surprisingly long history. Many ancient Greek statues that we have today are actually Roman copies made hundreds of years later. In 19th century, Museums  produced copies through a process that involved mould of the original item such as casting. 
At Inoventive 3D Solutions, we have state-of-the-art 3D Printing facilities along with traditional mold making facilities. We have a dedicated team with excellent and experienced mould makers, model makers and 3D model designers. We can 3D Print any sculptures and models at any sizes or shapes and with our 10x faster 3D Printing machines, we can produces these models within hours in a single piece. Fire rated Quality materials have been used for sculpture 3D printing.
We do offer, Architectural scale models, Industrial scale models, Rapid Prototyping, 3D Models and additive manufacturing.
Call/Whatsapp us: +971 52 595 9616 | Email: info@inoventive3d.com | https://inoventive3d.com/