Ready for a 3D Printed Flying suit? Additive Manufacturing UA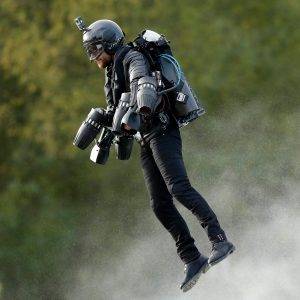 Additive Manufacturing UAE – Additive Manufacturing with its latest and amazing advancements, is making leap for tomorrow. Time to time 3D Printing is expanding its reach to different industries, moving ahead as it adopts flexible  manufacturing options. Recently, UK based Gravity Industries, a jet-suit company has announced its plan to develop a flying suit using additive manufacturing. This time it will be with an electrical propulsion system rather than a hydrocarbon burning (news courtesy:3dprinting.com) . This new product named the Gravity eSuit expected to do wonders!!
Along with the world, Inoventive 3D Printing also keeping up the pace to provide cutting-edge 3d printing solutions to Middle East and African region. We have recently opened our 6000sq.ft grand facility in Ras Al Khor, Dubai along with latest 3D Printing facilities where you can take your 3D Prints 30x faster and in affordable price.
As Dubai and UAE is getting ready for the World Expo 2020, Inoventive 3D is happy to announce that, we are ready to 3D Print any of your projects in any shapes and sizes from micro objects to giant sized sculptures, mini prototype to  real and working engineering machines or parts, 3D Printed jewelries to Full size home decors and custom designed furniture, from mini molds to huge molds for concrete facades and boat hulls, just name it, we can 3D print it in hours!!
Just visit our new facility with your amazing and creative ideas and dreams, drive back with your realized dream!! We have in-house 3D designers, experienced 3D Printing engineers and you can find friendly staff all around the place to assist you…!! Moreover, we have reserved parking place for our esteemed customers!! Have peace of mind and let us know your creative ideas, we will assist you to bring your dream to reality…
Inoventive 3D, leading facility in 3D Printing Dubai, UAE gained its esteemed customers all over the world, especially in Middle East and African region. We assure you the best 3D Printing services with unmatched quality. We can guaranty you affordable 3D Printing services.
Please feel free to contact us for any further assistance. Call / Whatsapp: +971 52 595 9616 | Email: info@inoventive3d.com | https://inoventive3d.com/