Inoventive 3D – #1 architectural Model makers in Dubai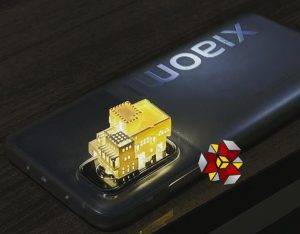 Architectural model makers Dubai
Inoventive 3D  is the best Model Making Company in Dubai
Architectural Model Makers Dubai – Architectural scale models has always been an important part of architecture. It can be large format like a room sized or can be micro model, which will fit on your mobile camera!! Over time, importance of these models are becoming higher. With Scale models, it will not only increase the project visibility, but also it will increase credibility of your project.
In addition to our traditional method of making scale models, we have added digital fabrication such as Large format 3D Printing. Digital fabrication and the development of newer technology have allowed model-making techniques to become not only a possibility, but practical as well. Models that would have required significant cost and time can now be produced much more efficiently and in less time.
Large format 3D Printing is an additive process which prints 10x faster and in limitless shapes and sizes. Apart from Large Models, we can now 3D Print Facades for concrete molds, boat hulls etc.
At Inoventive 3D, we can offer you 3D Printing services to variety of industries like, automotive, engineering, real estate, mass media, advertising etc. and the same time it has also found popularity in the world of architecture. 3D Printing Dubai has revolutionized the way of model making and has allowed model making to become more seamless as the workflow has been digitalized. The integration between traditional model making methods and 3D printing can be bestfelt in the early stages of a project as it allows us to remodel or redesign it without any additional cost till it reach the expectation of our client.
Beyond massing scale models, 3D printing offers opportunities at the Design Development (DD) and Construction Documentation (CD) levels, as well. At the Design Development level, 3D prints can be used to help flush out design options on areas of a project, or to take a massing model further and begin to represent the early detail refinement. At the Construction Documentation level, specifics like looking at complex casework or scaled room layouts allow the client and the architect to discuss and make changes.
3D printing opens many opportunities for furthering design. For example, printed models can be combined with typical model-making techniques to create dynamic models that are both multi-material and colorful, allowing for an extra level of detail. Another benefit to 3D printing is having the actual model-making process happen simultaneously as a project is being developed. Printing physical models from the same digital files that are already being designed and built on the computer saves hours on the project and allows the firm to move along more efficiently.
At Inoventive 3D,We offers Large format 3D Printing, Architectural scale models, Industrial scale models, rapid prototyping and additive manufacturing. Please feel free to contact us for any further assistance or inquiry.
Call/Whatsapp: +971 52 595 9616 | Email: info@inovnetive3d.com | https://inoventive3d.com/