Architectural model makers in Abu Dhabi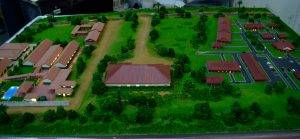 Architectural model makers in Abu Dhabi –  Inoventive 3D, the trusted name among model making companies in UAE. By using our extensive expertise in model making and designing, we have gained many world-renowned and esteemed customers all over the world, specially from Middle East and African region. We have a team of professional model makers, designers and equipped with ultra-modern, super-sized 3D Printing machines.
We professionally make Interactive scale models, Architectural scale models, Industrial scale modes, engineering models and marine models. Inoventive 3D is famous for its scale models for exhibitions. Our models being show-stoppers at major exhibitions and seminars in UAE, Saudi Arabia, Qatar, Oman etc.,
At Inoventive 3D, we have set a clear benchmark of quality and professionalism, which gives high confidence of success to our customers. We make sure our scale models adding value to the corporate image of our clients, who is using our models for exhibitions, events etc., We have recently added our prestigious offer for Interactive Scale models, which embraces the latest technology and creativity.
We are known for offering comprehensive range of services, from project conception to delivery and installation of the product in turnkey. Our Team of model making experts with their vast knowledge and success in Architectural model design gives customer quick solution and presenting the best possible way to serve business owners as per their requirements and actual needs.
We cater best Architectural model making & Exhibition Solution like, Interactive touch screen panel, 3d projection mapping indoor presentation, Interactive Architectural Animation, 3D Architectural Rendering, Architectural Visualisation, 3D Walk-through, 3D Illustration, 360 Panoramic View, Exhibition, Event and 3D Virtual Tour etc.,
Please feel free to contact us for any further assistance. Call/Whatsapp: +971 52 595 9616 | Email: info@inoventive3d.com | https://inoventive3d.com/