Architectural Model Making Company Dubai, UAE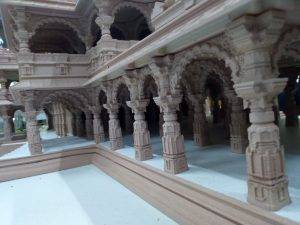 Architectural model making company Dubai –  Expo 2020 Dubai, UAE is now becoming the center of attraction for the entire world as it is hosting the World Fest, Expo 2020 Dubai. Expo 2020 is a World Expo, currently hosted by Dubai in the United Arab Emirates from 1 October 2021 to 31 March 2022.
Being the best scale model making company in Dubai, Inoventive 3D has made number of scale models and has been displayed in different pavilions. We can proudly state that, scale models done by us are the center of attraction in many pavilions. At Indian Pavilion you can have the visual treat on Ram Mandir and BAPS Hindu Temple Abu Dhabi, which were made by Inoventive 3D. You can have a glimpse of its making video of Ram Mandir here.
Inoventive 3D are specialists in making scale models for exhibitions and events. We deliver world-class scale models on-time along with futuristic pedestals. We have professional and experienced model makers along with ultra-modern 3D Printing facility in Dubai, where you can have the most complicated geometric shapes with-in few hours!!
We offer, wide format 3D Printing like boat hulls, customized furniture and large sculptures, Interactive scale models Architectural scale models, Industrial scale models, Engineering Models and corporate scale models. Please feel free to contact us for any further assistance…
Call/ Whatsapp: +971 52 595 9616 | email: info@inoventive3d.com | https://inoventive3d.com/