Architectural Model Making Jeddah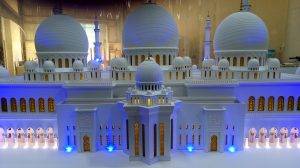 Architectural Model Making Jeddah – Inoventive 3D, a reliable and professional world-class scale model maker. We are specialized in making architectural scale models, engineering models and prototypes for exhibitions and trade events.
With many years of our professional experience, we have a vast clientele from all around the world, especially from Saudi Arabia and Middle Eastern region.  We offer Architectural scale models, Industrial scale models, marine models, engineering models etc, along with prototypes.
We guarantee 100% confidentiality for your designs and projects as we use ultra-modern model making technologies in our facility along with super-fast 3D Printers. We can make anything from a simple sketch model to a fully detailed large scale presentation model. Interior, exterior or a model with lift out plates to show both inside and outside your development according to the customer's demand.
Interactive scale models are another attraction from Inoventive 3D. We convert static scale models to a dynamic and vibrant scale model using the latest electronic gadgets, LED Lights and other applications.
 At Inoventive 3D, our team completes every scale models in an impressive and appreciable manner. Our team at Inoventive 3D captures all minute details of your projects into the scale models. We guarantee the utmost clientele satisfaction as we approach every project with professionalism.
As we are one among the best model makers for exhibitions, we offer futuristic pedestals along with our scale models as an added attraction in exhibitions and events. Please feel free to contact us for any further assistance. Call/WhatsApp: +971 52 595 9616 | email: info@inoventive3d.com | https://inoventive3d.com/