Architectural scale model makers in Dubai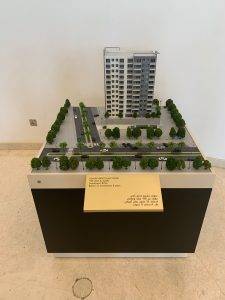 Architectural scale model makers in Dubai – Inoventive 3D, the best architectural scale model makers in Dubai offers affordable model making services to UAE, Middle East and African region. Our professional model makers help us to see what a real estate project will look like upon its completion. At our state-of-the-art mode making facility, we makes models at any scale and these scale models will represent a whole housing complex or single apartment, a villa, amusement park, museum, hospitals or an educational institution.
For common public, it will be harder to understand the appearance and identify the project features from a simple sketch. At Inoventive 3D, we manufacture Architectural scale models to overcome this hurdle for architect. Architectural scale model has the persuasive power to overtakes by far any description from a brochure or the explanation of any agent.
If an elegant and well described brochure helps in sales and it may worth of thousands words, but at the same time, a scale model has had double power of any image, brochure or any other literature. Well-made Architectural scale model can definitely use as an effective sales tool. When you're using architectural model an entire world comes to life before the very eyes of your potential buyers, unlocking the power of their imagination, and helping them explore the whole building, bit by bit. What do they get out of this experience? An extensive overview that fascinates and persuades.
Being the leading Model making company in UAE, Inoventive 3D, we are a team of idealistic architects, 3D artists, and 3D Modellers who have never ceased to play with architectural shapes and styles. At our facility, we produce hundreds of scale models every month.
Please feel free to contact us for any further assistance. Call/WhatsApp: +971 52 595 9616 | email: info@inoventive3d.com | https://inoventive3d.com/