Architectural scale model makers in UAE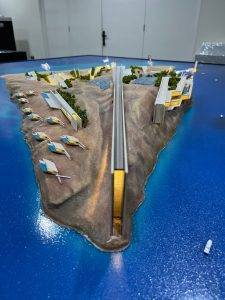 Architectural scale model makers in UAE – Inoventive 3D, being the best architectural scale model makers in Dubai offers world-class architectural scale models, interactive scale models, industrial scale models and Marine models. Inoventive 3D renowned for their scale models, especially for exhibitions and events.
Inoventive 3D is a global leading architectural exhibits solution provider in all over Middle East and African Region. We specialize in designing, making and delivering precision scale architectural models, Industrial models, Commercial models and working models for world leading property developers and real estate companies, architects, designers and agencies.
We have already designed and completed many scale models for our prestigious customers all around the region and we have earned a very strong reputation as the industry's premier architectural model maker and 3D Printing Company. we are the best model makers in UAE. We position ourselves as the pioneer for architectural exhibits solution provider with unparalleled expertise and global exposure. We are dedicated to provide best-in-class quality deliverable, supported by professional consultancy service around the globe, no matter where you are and what you require, at effective cost.
Inoventive 3D is a team of professional artists, illustrators, designers and 3D Printing specialists who provide high-quality design solutions that reflect your aesthetics while addressing the important issue of functionality. We integrate traditional model making methods along with ultra-modern 3D Printing technologies to achieve the best scale models with every detail and aesthetic.
Please feel free to contact us for any further assistance. Call/WhatsApp: +971 52 595 9616 | Call: +971 4 261 8388 | Email: info@inoventive3d.com | https://inoventive3d.com/