Architectural scale models in the digital age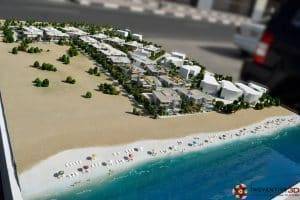 Architectural scale models in the digital age – Scale models are miniature replicas of a building or structure that are used to represent the design in a physical form. They are commonly used in architectural projects to help visualize the design, communicate ideas to clients and stakeholders, and identify potential issues before construction begins.
Inoventive 3D, the largest Model making company in Middle East, offers excellent model making solutions to any types of projects. We are familiar with all sorts of architectural projects and confident to produce complex scale models in a very short time.
Scale models can be very helpful for realtors and architectural companies in a number of ways:
Visualization: Scale models can help potential buyers visualize the property and get a sense of the layout, size, and features of the building.
Marketing: Scale models can be used as a marketing tool to showcase the property to potential buyers, and can be displayed in real estate offices, open houses, and other events.
Planning and Design: Scale models can help realtors show their clients different design options, such as different paint colors, furniture arrangements, and landscaping.
Understanding of construction plans: Scale models can help realtors understand the construction plans and explain it to their clients.
Identifying potential issues: Scale models can be used to identify potential issues with the design, layout or construction before construction begins, which can save time and money.
Showing the location and surrounding area: Scale models can show the location of the property in relation to the surrounding area, like the neighborhood, park, river and other amenities.
Overall, scale models can be a valuable tool for designers and developers to showcase properties and help potential buyers understand and visualize the design, layout and location of the property, which can increase the chances of closing a sale.
Please feel free to contact us for any further assistance. Call/WhatsApp: +971 52 595 9616 | Email: info@inoventive3d.com | https://inoventive3d.com/