Architectural Scale Models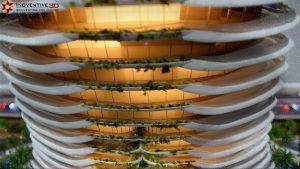 Architectural scale models – Inoventive 3D Solutions provides the best  and world-class scale models for developers, realtors, engineering companies, exhibitors and corporate companies. We have state-of-the-art model making facility with ultra-modern instruments at our Ras-Al-Khor factory. We combines  traditional methods of model making with latest technology of  3D printing for achieving the best Architectural models for our customers. Being the best model making company in Dubai, we offer best model making price in the market.
Surprisingly, the construction industry has not changed much in the last 100 years. There are new things happening in mega-construction projects; larger skyscrapers, longer bridges and other huge structures; but not in day-to-day construction; that's pretty much stayed the same. Other than a few innovative materials and techniques, along with a greater reliance on power tools, home building is pretty much the same today, as it was 100 years ago. This might all be changing soon. 
At Inoventive 3D, our professional model making team produces world-class scale models for our esteemed customers. Our scale models are show stoppers for many elite exhibitions throughout Middle East and in Africa.
At Inoventive 3D we have the capacity to take up large scale projects to individual small projects. We are much cheaper and 10 times faster than any other company in the market. At Inoventive 3D Solutions, we makes your imaginations into reality. We can assure you high confidentiality for your every projects as we have in-house facility to handle every process and we never outsource any job. Our state-of-the-art facility will ensure you faster delivery, quality work and less price. Not only Scale models, we creates futuristic pedestal stands for our scale models, which can be a sure-shot crowd puller to your project.
We are specialized in Architectural scale models, industrial scale models, rapid prototyping, Additive manufacturing, 3D Printing 
Please feel free to contact us for any further assistance. Call/WhatsApp: +971 52 595 9616 | Email: info@inoventive3d.com | https://inoventive3d.com/