Building Models from Inoventive 3D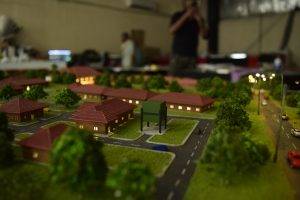 Building Models – Looking to make an elegant scale model for your upcoming project or do you want to have a physical model of your dream home? Inoventive 3D – the professional and world-class model making company offers affordable scale model making services. Interactive scale models, architectural scale models, engineering models, marine models, industrial scale models, structural scale models, interior scale models etc., are our specialities.
Our expert model making team will give keen attention to its every detailing to produce classic scale models every time. At Inoventive 3D, we combine traditional model making methods along with ultra modern 3D Printing technology to produces high definition scale models for you. We integrate landscaping, LED illumination and other latest gadgets with our scale models. We make futuristic pedestals to give our scale model an extra allure and it helps to stand-out in exhibitions and business events.
Our Model making experts will develop scale models from scratch and if you have a sketch for your project, they can work on it too and will produce beautiful scale models. From the day we takes up project from you, our experts will be constantly in touch with you and makes sure, we produce scale model for your project just as the way you likes it.
You can trust Inoventive 3D as we are the experts in model making. Many exhibitions and events in Middle East region, carries scale models from Inoventive 3D and you can spot scale models and interactive models in different pavilions in Expo 2020 Dubai. Recently our interactive scale model which was displayed in World defense show 2022 at Riyadh, Kingdom of Saudi Arabia was center of admiration of the event.
We are just a call/WhatsApp away… You can just call/WhatsApp us on +971 52 595 9616 | Email: info@inoventive3d.com | https://inoventive3d.com/