Inoventive 3D… 3D Printing company in Dubai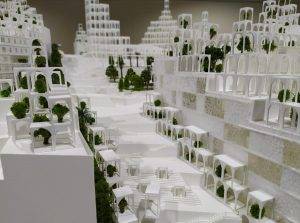 Inoventive 3D Solution is a leading superior architectural model making company and 3D Printing company in Dubai which provides quality scale models in Dubai and all over the MENA region. we serve our customers in various 3d prototyping and architectural model making. we mostly serve architecture companies, real estate company & builders and industrial designing and product designing institutes. we provide highly specialized quality 3d model making, 3D Printing rapid prototypes, landscape models, industrial models, miniature models, township models, machine and equipment models, engineering product models.

Inoventive 3D Solutions are excel in the field of residential models, hotel models, shopping mall models and township project based models, commercial models and also for exhibition model purposes etc. Our team of skillful technicians provide on time model making service with complete customer satisfaction.
Inoventive 3D Solutions have an excellent state-of-the-art printing facility and our expert team is proficient in scale down models and prototypes. we believe in making long term relationship with our privileged clients, in order to facilitate them with our services well ahead in future also.

Inoventive 3D Solution is leading manufacturers of 3d architectural models and prototypes. we have great experience in scale models and prototype making. we have skillful team members, 3d designers and latest tools & technologies to execute your projects. We make models with latest laser technology and 3d printers. To maintain the top standards, we use high quality of raw material in making models. We believe in long term relationship with our esteemed clients we delivers models on competitive market prices with complete client satisfaction.currently we are serving our clients across the globe.

We build models for :
Architectures
Township
Housing & Residential
Factory & Plants
Exhibitions
Shopping Centre
Malls
CALL US FOR MORE DETAILS : +971 555 289891