Interior Scale Models-Inoventive 3D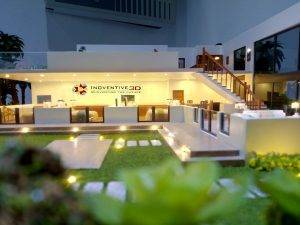 https://inoventive3d.com/Interior scale models are vital part of Interior designers. These scale models demonstrates the internal view of their projects and it convey the real concept of their design to their clients. Well designed scale models helps the interior designer to create long lasting impression. 3D Solutions set to revolutionize the way of designing and modeling. At Inoventive, we are empowering our clients to create any of their complex or detailed models very easily.  We make Scale models accurate and durable and delivers it very quick. If you are thinking about price, we provide the best Architectural scale model in Dubai and we are the best Architectural model making company in Dubai
With scale models, interior designers can display their project in totality and other important factors that we consider in interior designing are site planning, landscaping, furniture, architectural graphics and surface material along with designer's specifications.
At Inoventive 3D, we have expert in-house designers, architects and model makers, who have the ability to design your projects and workplaces with the latest and advanced 3D interior models. We understand  your client better and will make models exactly as they think. At Inoventive 3D, we combines the traditional methods and the latest 3D Printing methods for the best and accurate output. We can deliver your project 10x faster than any other company with 100% persistence and accuracy.
We have years of experience in model making and Inoventive 3D is the best model maker in Dubai. We help you to impress your clients with most magnificent scale models and surely you can increase your clientele database. At Inoventive, we have professional designers supported by the state-of-the-art 3D Printing and scale model manufacturing facility. Our manufacturing units are integrated with the ultra-modern technology and it enables us to achieve "Zero errors" and our customer gets the accurate scale models in time.
We do Architectural Scale Models, Industrial Scale Models, 3D Models, prototypes and 3D Printing. For more details, kindly call us: +971 4 261 8388 | Mobile/Whatsapp: +971 52 595 9616 | email: info@inoventive3d.com | Web: https://inoventive3d.com/