Achieve BIG with Large format 3D Printing facility Dubai, UAE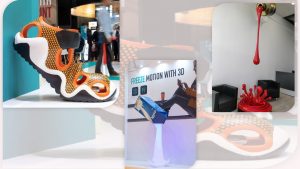 Large Format 3D Printing Facility Dubai, UAE – In Middle East region, especially in UAE and in Dubai, large scale 3D Printing is getting popularity as it is cost-effective, faster and flexible solution for manufacturing large parts, molds and components. While majority of 3D Printing companies offers small scale 3D Printing services in Dubai, Inoventive 3D is extending and exclusive state-of-the-art large scale 3D Printing facility in Dubai.
As an alternate for many manufacturing process, 3D Printing is increasingly finding its place and getting more popularity as 3D Printing is easy to adopt. The technology used to produce split bearings, automotive components, medical implants, jewelries etc., All these applications are produced relatively small sizes.
Large-format 3D Printing is still an emerging and comparatively new technology. But, it has the potential to solve many challenges which manufactures face today when they produce larger parts. Larger components or components with considerable size, like windmill blades, aircraft wings are heavy and require special methods, skilled labors and larger tools for production. This ultimately translates into higher production cost and longer lead time.
Large scale 3D printing could help manufacturers produce large parts faster and more cost-effectively. With the design complexity 3D printing offers, such parts could also benefit from key advantages like light weighting and enhanced performance. Finally, if large components can be printed in a single print run, as opposed to being printed in parts and then assembled, this also has the added benefit of reducing assembly times.
Inoventive 3D recently added its large scale 3D printing facility which can produce large objects, real size furniture, boat hulls, wall panels and wall partitions. Best price and shortest TAT guaranteed.
Inoventive 3D also offers, Architectural scale models, Industrial scale models, Engineering models, Marine Models and Prototyping. Being the best model making services in Dubai, UAE, they extends their services to whole Middle East region and Africa.
Please feel free to contact us for any further assistance. Call/Whatsapp: +971 52 595 9616 | Email: info@inoventive3d.com | https://inoventive3d.com/