Change is here !! 3D Printing Dubai is bringing the Change with Large format 3D!!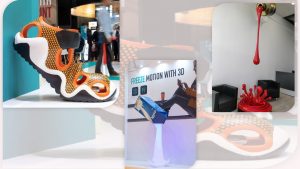 Large Format 3D Printing in Dubai is rapidly changing its face and Inoventive 3D solution  is leading the transition. Adoption of large-scale or large-format 3D Printer is making real difference on the concept of 3D Printing. Power of large format 3D Printing machine is unimaginable. For every manufacturing sectors, this can be a real game changer.
How about making a 3D print of an 8-foot baseball player mannequin or a complete boat hull within hours? you say "impossible", but team Inoventive 3D simply smile and say, "Yes, possible" !!  From the retailer perspective, Inoventive 3D Printing Dubai can make huge impact on their sales and marketing. Let me explain, imagine we install this 8-foot baseball player mannequin in a sports goods store, and as the result, customers eyes will automatically drawn towards it and pull them towards the shop… these creative mannequins will act as crowd-puller for your shops.
Printing massive visual representations opens up enormous potential for marketing and sales. 3D Printing with size limitations and gluing together were old stories. At Inoventive 3D Printing Dubai , we can make large format 3D Prints as one piece and the most attractive part is it will be 30x faster than any other 3D Printers!! The size of these mammoth creations printed at Inoventive 3D will be newsworthy on its own and its appeal can be much higher after you add other creative and interactive aspects to these sculptures.
Large retail displays or custom mannequins will definitely boost sales for every retail stores. At Inoventive 3D, 3DPrinting of such gigantic pieces dramatically reduces production hours, so retail stores can take an idea from concept to display in record time!! At Inoventive 3D, you will get the best price for every 3D Printing services  and it is our promise to you.
If we speak about the marketing event or set up a exhibition stand, we all keeps the primary goal as to grab attention of visitors. For such events, grabbing attention of crowd is crucial and there is the size element of large format 3D Printing pays off. These giant sized mannequins and sculptures will be crowd pulling tool that can elevate visual marketing dramatically.
For further information and inquiries, please feel free to contact us. Call/Whatsapp: +971 52 595 9616 | Email: info@inoventive3d.com | https://inoventive3d.com/