Miniature architectural models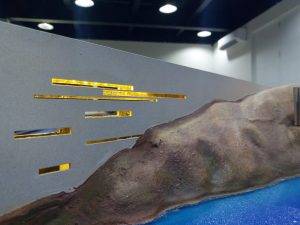 Miniature architectural models – Inoventive 3D, offers best model making services in Dubai, UAE and Middle Eastern Region and specialized in making miniature architectural models.
Architectural models are integral part of any architecture. A good architectural model can make architects life easy as it can convey the project design, concepts and its features to the audience much faster and clearer. At the conceptual part of every project, scale models can do wonders for every architect or designer and it will help them to make right decision at the right time.
At Inoventive 3D, we offer Interactive scale models, architectural scale models, marine models, engineering models, industrial scale models, interior design models etc. We offer affordable model making services and guarantees world-class scale model designs with futuristic pedestals.
Inoventive 3D specializes in the manufacture of scale models and make models for major government institutions, departments and private sector companies. With accumulated experience of many years in model making and pioneers in 3D Printing, we serve various sectors in the local, Arab, Middle East and international market. We also always strive to upgrade and introduce latest technology in the field of model making to provide the best solutions that will suit for our customers in the Middle East and African region.
We have an in-house team of experts for model making with a state-of-the-art model making facility. We have already finished many esteemed and elegant projects for UAE, Saudi Arabia, Kuwait, Egypt, Bahrain, Africa and many other international countries. Once we undertake your project, we will be having a dedicated team for your project till its successful completion and they will take care of every minute detail of your model.
For affordable model making services, please feel free to contact us. Call/WhatsApp: +971 52 595 9616 | Email: info@inoventive3d.com | https://inoventive3d.com/