Architectural model makers in Dubai and 3D Printing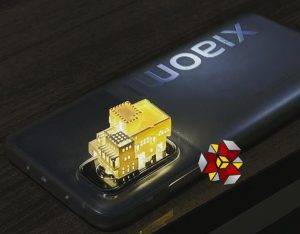 Model makers in Dubai – Scale models have a special significance in architecture. Architecture is not just few buildings. It is associated with several production and reception processes and through different mediums. Among these different mediums, Scale models have very special significance. Scale models gives an abstract or concrete picture of proposed project well in advance. The architectural model is a tool often used to express a building design or master plan. The model represents architectural ideas, and can be used at all stages of design. An architectural model shows the scale and physical presence of a proposed design.
The architectural model can be seen in many forms, created out of a multitude of materials and traditional or modern techniques. These modern techniques now allow for faster and more detailed model production, with fast model making becoming a strong requirement.
3D Printing technology brought a revolution in traditional model making industry and Architects were some of the earliest adopters of 3D printing. Also called additive manufacturing, 3D Printing architectural models opens up a whole new world of design possibilities in the architectural industry. From modeling to marketing purposes, and even being more green, there are many reasons why 3D printing and architecture should go along.
In the traditional model making methods,  it takes weeks to build architectural scale models. But 3D Printers can do the job in a matter of few hours. Rapid prototyping is the main benefit of using 3D Printers in Architectural model making and it is the most common use too.  Using 3D printers, architects can build architectural models faster and more precisely. 3D printed models can be much more detailed than those fabricated through traditional manufacturing methods, which better demonstrates the structural integrity of complex or detailed designs.
Not only that, in 3D printing you can print the same models in multiple times with different or same variations. Advanced 3D Printing facilitates  the freedom of imagination and architects can have more time for their creativity and they can have the option to create multiple iterations of their designs for greater analysis and modeling.
Creating multiple variations is especially helpful in studying the spatial relationships of your designs. By being able to produce the models quickly, you can better visually understand the results of your design.
3D printing cuts down production time and hence, architects are also able to spend more time on creating finer details that help to further conceptualize the final product. Small scale printed furniture, fixtures, and intricate designs are the important details that bring your concept to life and allow clients to fully grasp the design.
3D Printing architectural models also allows architecture firms to show off their work and designs in a more substantial way. Whether the prints are used for client pitches or general marketing activities, the hands-on nature of 3D printed models adds more value to marketing and sales activities.
3D printing also allows firms to showcase their creativity and ideas concretely. By creating small 3D printed marketing materials, you can give future clients something tangible to show off your firm's ingenuity and capabilities, way before they receive a built project. 
Whether you're showing off to a prospective client, a city council, or visitors in your office, 3D printing adds an extra wow factor to your architecture firm's strategy
3D Printing means savings!!
3D Printing means lots of savings, save time, save cost, save raw materials and save the Planet !! This is another reason that more architectural firms are now turning to 3D Printing.
In traditional model making methods, model were made in weeks with cardboards or wooden plies. Additive manufacturing shortens the time to typically just a few hours. Even larger models can be printed with in few days. result, less cost, No wastage and quicker production.
At Inoventive 3D, we combines both traditional and advanced 3D Printing technology for the best result. We have state-of-the-art facility for making large scale Architectural models, Industrial scale models, Prototyping, 3D Models for very affordable price.
Innoventive 3D is the leading Architectural scale model maker in Dubai, and we have professional model makers in UAE.
for more details, call us: +971 4 261 8388 |Whatsapp: +971 56480 4061 | Email: info@ inoventiv3d.com | Website: https://inoventive3d.com/