Model Making Companies in Dubai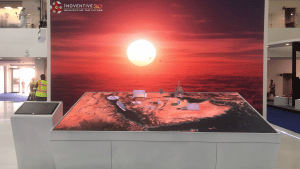 Model making companies in Dubai – Inoventive 3D is the trusted partner in model making since last long years. Top quality architectural scale models, industrial scale models, interactive scale models, marine models, engineering models etc., At Inoventive 3D, we have a team of experts in every types of scale models and professionals in making scale models for exhibitions.
At Inoventive 3D, we always keep high standard methods and technology in architectural model construction, and set to top quality customer service. Being an established model making company in Dubai, Inoventive 3D built our reputation over our long-term relationship with our esteemed customers and with our world-class scale models. We have our valued customers all around the world especially from Middle East and African region.
We use highest quality materials for making architectural models and gives extreme attention to bring out every minute details on the scale model. As you inspect the models produced at Inoventive 3D, you can see a detailed class-of-art. We are experts in making interacting models, scale models for residential buildings, commercial buildings as well as interior design and master plan lay-out models. We integrate LED illuminations along with landscape along with every scale models.
We give attention to scale models along with its pedestals, because, we know pedestals play an important role in displaying scale models. At Inoventive 3D, we make futuristic pedestals with interactive gadgets upon requests.
Among all other model making companies in Dubai, you can trust us… Please feel free to contact us for any further assistance. Call/WhatsApp: +971 52 595 9616 | Email: info@inoventive3d.com | https://inoventive3d.com/