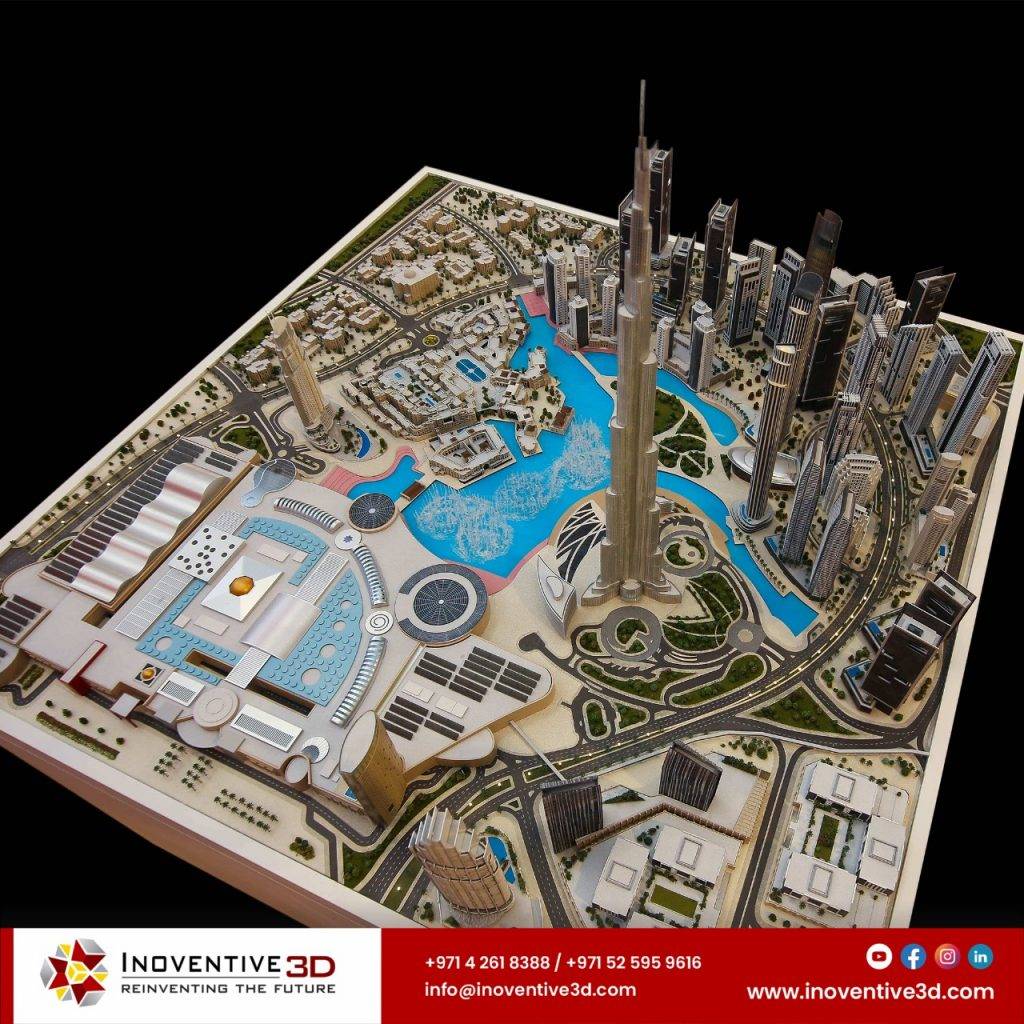 Model Making in UAE – Inoventive 3D, the best model making company in UAE offers, Architectural scale models, Industrial scale models, marine models and engineering models in UAE, Middle Eastern Region and in Africa. Inoventive 3D is a professional model making company operating from UAE servicing developers, builders, architects, marketing companies and corporations internationally.
At Inoventive 3D, we are continue providing professional model making and prototyping services in a wide range of challenging projects. We are focused to provide our customers with the quality model making services.  Our workshop is fully equipped and autonomous including laser cutting facilities, spray painting facilities, large format 3D Printing facilities and all the necessary tools to assist us to create the best possible model making products for our customers.

With our architectural background and vast knowledge of all scale model styles, we can offer you unrivalled experience in this field of model making. We can talk your language, grasp your ideas, and generally get to grips with understanding and reproducing even the most complicated scale models.

Our in-house laser cutting and ultra-modern 3D Printing facilities allow us to achieve pinpoint accuracy and superb detailing. From the outset, we can help you design and plan your architectural model, identifying the most appropriate scale, style and level of detail for your particular project. The aim is to ensure that your architectural model conveys all the relevant information in the most cost-effective way.
We are specialised in making architectural scale models. We have a large team of professional and experienced model makers who all have many years of experience in making architectural models. We've produced housing models, office models, school models, hospital models, stadium models, landscape models, interior models and interactive scale models.
Please feel free to contact us for any further assistance. Call/WhatsApp: +971 52 595 9616 | Email: info@inoventive3d.com | https://inoventive3d.com/