Model Making Sharjah – Inoventive 3D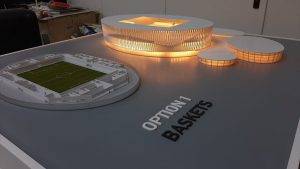 Model Making Sharjah – Inoventive 3D solutions offers best model making services in Sharjah. Our architectural model making Dubai offers best model making services in Sharjah, UAE.  Inoventive 3D offers professional model making services for Interactive scale models, architectural scale models, marine models, engineering models and industrial scale models.
At Inoventive 3D, we develop your conceptual ideas and 2D drawings to life in its fullest impact. Architectural scale models are essential to understand flaws and its rectification for every project and can be used as an excellent sales tool for their project too.
We have our in-house creative model making team  and they swiftly understands the requirement from our customers and develop top-notch scale models, display models and prototypes on-time. To deliver the best scale models to our customers, we keep and follow high-quality standards throughout the model making process.
Inoventive 3D is the leading model making company in UAE and we love to undertake challenging and complex scale models and you can trust us on your project as we have years of professional experience in model making. Professionalism, competitiveness and professionalism are our keywords, which brings out the finest models from our state-of-the-art Model making facility in Dubai, UAE.
We extends model making services to all over UAE, Middle Eastern region and Africa. We have logistic network allover the globe, which ensures the fastest and safest delivery of our scale models.
Please feel free to contact us for any further assistance. Call /WhatsApp us on +971 52 595 9616 | Email: info@inoventive3d.com | https://inoventive3d.com/