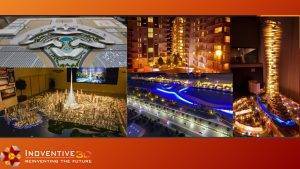 Model Making Shop Dubai – Inoventive 3D Solutions, the best Model making shop in Dubai offers affordable price and immediate delivery for world-class scale models. At our state-of-the-art model making facility, we can manufacture large scale traditional models to ultra-modern interactive scale models. We are equipped with latest model making tools and machineries along with a team of experienced and professional model makers on-board.
At Inoventive 3D, we transform your imagination into a real and detailed scale model. We can work from a conversation, a rough sketch, a layout or a precise drawing. We provide the ingenuity, research, equipment and material to crystallize your idea. We present your idea in a unique, attention-commanding manner where it can be seen, touched or even heard.
At our fully-equipped manufacturing unit, we can handle large scale projects as well as small scale projects and can deliver it on-time. We can assure you high confidentiality for your every projects as we have in-house facility to handle every process and we never outsource any job. Our state-of-the-art facility will ensure you faster delivery, quality work and less price. Not only Scale models, we creates futuristic pedestal stands for our scale models, which can be a sure-shot crowd puller to your project.
In addition to our traditional method of making scale models, we have added digital fabrication such as Large format 3D Printing. Inoventive 3D is one of the leading Architectural scale models in Dubai, Industrial scale models in Dubai, Rapid prototyping in Dubai and 3D Printing in Dubai.
Please feel free to contact us for any further assistance. For more details, please call us:+971 4 261 8388 | +971 52 595 9616 | email: info@inoventive3d.com | https://inoventive3d.com/