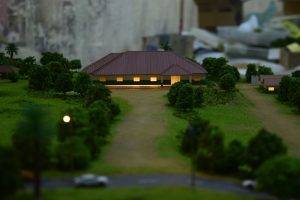 Model Making UAE – Since past many years, Inoventive 3D Solution is leading among model making companies in UAE. With our expertise in scale model making, we have many of our esteemed customers from all over the world and from different industries. Reputed government departments, ministries, World-renowned architects, artists, developers, realtors, engineering companies and automobile companies are few among them.
Every major events or exhibitions in middle east will be having at least one of the elegant scale models manufactured by Inoventive 3D. Recent example among them were the prestigious Expo 2020 Dubai, World defense show 2022, Riyadh and Custom Show Emirates 2022 Dubai.
With our extensive base of network and supporting facilities in the region, we are capable of undertaking high value and complex projects with competency. Shortest Turn-around-time, Service after sales and affordable pricing are our specialties.
You can expect topnotch services from our specialist model making team. Our professional experience on the most complex architectural models, on a range of its sizes and across all industries make us one of the most trusted and leading Model Makers in Dubai, UAE. With many years' experience, the Inoventive 3D team have diverse backgrounds, from a range of design and model making disciplines. Using our creative knowledge, experience and attention to detail, we are able to produce models and laser cut items to suit all needs. Apart from traditional model making methods, we adopt state-of-the-art 3D Printing facility to bring out the best models for our customers.
We do offer, Interactive scale models, architectural scale models, industrial scale models, marine models and Engineering models. We are only one company who offers, Wide format 3D Printing in Dubai and large scale 3D Printing in UAE.
Please feel free to contact us for any further assistance / inquiries. Call/Whatsapp us on +971 52 595 9616 | Email: info@inoventive3d.com | https://inoventive3d.com/