Models making Dubai – Inoventive 3D Solutions, best model makers in UAE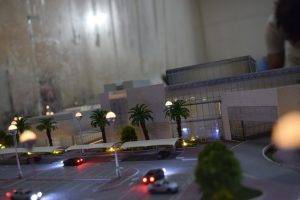 Models making Dubai – Inoventive 3D, the best model making company in UAE, offers affordable model making services for Architectural scale models, Industrial scale models, interactive scale models, engineering models and marine models.
Models making Dubai
Scale models have always been part of the design process. Clients and investors would love to see a miniature of their future investment and with the help of a scale model, they will be easily convinced. In traditional model making methods, it can be time-consuming and expensive, but 3D Printing can overcome these hurdles and can make models at any sizes or shapes without investing too much of money and time. 3D printing workflow reduces time and price, significantly. Another benefit is that it provides an almost entirely digital workflow, meaning that scale models can be modified and made efficiently at any time and any stage of a design in progress.
At Inoventive 3D, we have experts in model making and we integrate traditional model making services with latest 3D Printing technology to produce world-class scale models with fine detailing on it. Inoventive 3D, the trusted name among model making companies in UAE. By using our extensive expertise in model making and designing, we have gained many world-renowned and esteemed customers all over the world, specially from Middle East and African region. We have a team of professional model makers, designers and equipped with ultra-modern, super-sized 3D Printing machines.
We cater best Architectural model making & Exhibition Solution like, Interactive touch screen panel, 3d projection mapping indoor presentation, Interactive Architectural Animation, 3D Architectural Rendering, Architectural Visualisation, 3D Walk-through, 3D Illustration, 360 Panoramic View, Exhibition, Event and 3D Virtual Tour etc.,
Please feel free to contact us for any further assistance. Call/Whatsapp: +971 52 595 9616 | Email: info@inoventive3d.com | https://inoventive3d.com/