Prototype Makers in UAE – Inoventive 3D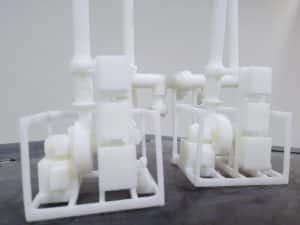 Prototype makers in UAE – At the development stage of every product, role of prototype is very vital. In simple words, a prototype as a 3D version of your dream product!! By developing a prototype, you will have the opportunity to tap into your creativity, using those skills that inspired your invention idea in the first place. The service of a professional and experienced model maker or prototype maker is very important as they should understand your vision.
At Inoventive 3D Solutions, we have a team of professional and experienced model makers, who can understand your needs and we are state-of-the-art model making company in Dubai along with ultra-modern 3D Printing machines. At Inoventive 3D, it's truly exciting to see your idea transformed into something tangible and real in front of your eyes!!
Mainly mechanical engineers, product designers, chemical engineers and industrial designers use prototypes very often to understand the product functionality and to refine the product according to the situation. Prototypes will also help to identify the flaws of the proposed product and can rectify on time. Sales Engineers and Marketing team use prototypes for market their product and ideas as these prototypes carries all elegance and charm of the original product.
Being #1 prototype makers in UAE, Inoventive 3D offers, world-class and affordable prototyping services in UAE. Inoventive 3D, the leading model making company in UAE offers, world-class scale models like, Architectural scale models, Industrial scale models, engineering models, marine models, wide format 3D Printing and rapid prototyping services in UAE.
Please feel free to contact us for any further assistance. Call/WhatsApp: +971 52 595 9616 | Email: info@inoventive3d.com | https://inoventive3d.com/