Scale model makers in UAE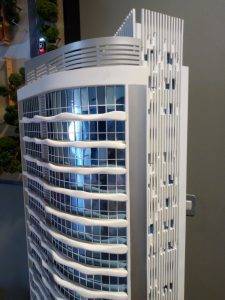 Scale Model Makers in UAE – Inoventive 3D solutions is leader in Wide format 3D Printing and leaders of scale model makers in UAE. Since many years we are working with many property developers and world famous architects. We used to integrate traditional model making technology along with ultra-modern 3D Printing technology to present the ultimate detail of the architectural model. Very recent finished project was the Ram Mandir, which is the main attraction of the Indian Pavilion at Dubai Expo 2020. You can watch the making video here: https://youtu.be/-fwWw_cSJDM
Since last many years, being the leader in Architectural Scale Models, our projects involve producing one-off bespoke models that are more in Architectural scale models, Industrial scale models, Marnie models and Engineering models. We undertake and delivers every models with world-class professionalism and finishing.  We have multi-talented experts and model makers in our team along with experienced architects.
At Inoventive 3D, we simply love what we do. Our dedicated and creative team pride ourselves at being highly efficient with a range of skills that produce architectural models of outstanding quality and accuracy. Many of our scale models have been displayed in many prestigious exhibitions and events. Many sculptures and replicas made by us are also displayed in many museums and educational institutes all over Middle East region Another key aspect of our model making is producing sets and installations for designers and event organisers.
 We undertake wide format 3D Printing like 3D Printed boat hulls, 3D Printed furniture and home decors, molds for concrete facades, 3D Printed wall fixtures and wall partitions.
Best affordable 3D Printing services and model making services are available with Inoventive 3D Solutions. Kindly feel free to contact us for any further assistance. Call/ Whatsapp: +971 52 595 9616 | Email: info@inoventive3d.com | https://inoventive3d.com/