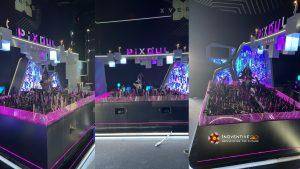 Scale Model Makers UAE – Inoventive 3D, the largest 3D Printing and model making company in UAE offers the best scale model making service in UAE. Architectural scale models, engineering scale models, industrial scale models, marine models, tower scale models, villa scale models etc.
At Inoventive 3D, we have state-of-the-art model making facility with professional model makers and architects. We produce best scale models for exhibitions, events and business meets. Team Inoventive 3D are best known for their ability to finish projects (irrespective of its size, shape and complexity) in a very limited time.
We are best in scale models for exhibitions and events. Many of our scale models have been displayed in many prestigious exhibitions and events. Many sculptures and replicas made by us are also displayed in many museums and educational institutes all over Middle East region Another key aspect of our model making is producing sets and installations for designers and event organizers.
Being the leader of Model making Dubai and in Architectural Scale Models, our projects involve producing one-off bespoke models that are more in Architectural scale models, Industrial scale models, Marnie models and Engineering models. We undertake and delivers every models with world-class professionalism and finishing.  We have multi-talented experts and model makers in our team along with experienced architects.
Inoventive 3D offers Interactive scale models, architectural scale models, industrial scale models, engineering models, marine models, structural scale models etc. We guaranty highest quality, lowest price and fastest safe delivery of your scale models all around the world. Apart from scale models, we do Affordable 3D Printing services
Call/WhatsApp: +971 52 595 9616 | email: info@inoventive3d.com | https://inoventive3d.com/