Scale modeling in Architecture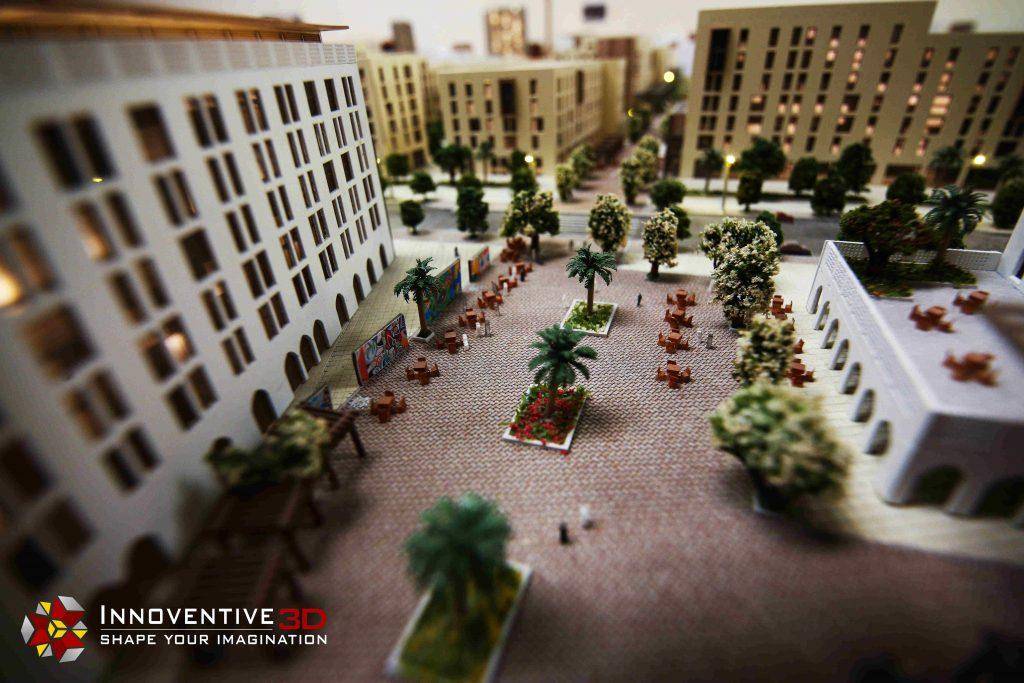 Scale modeling is used in architecture for different reasons: from the exploration of the form, to the presentation or display of architectural details and correlations. Therefore, there are several possible objectives when building scale models: to explore the form, the level of detail and properties of an object, to decide on an appropriate planning strategy, and many others that go beyond the scope of architectural design. An object can be presented by a scale model in different ways and at different stages of its creation. Their purpose changes with the different spatial display tasks: from the display of internal spaces/interiors to city models.
Inoventive 3D is equipped with state-of-the-art 3D Printing facilities and 24 x 7 customer support. We undertakes both individual and industrial projects and capable to finish your work on time with no compromise on quality.
At Inoventive 3D, you can find affordable 3D Printing services and best 3D Models. We have our services to all over the world especially GCC Countries and African regions.
Understanding the need of the region, Inoventive 3D has set up its state-of-the-art 3D Printing services supported with the latest AI technology. Inoventive 3D is dedicated to provide unsurpassed quality, service and affordability for its customers. We are equipped with professional designers and experienced technician's to meet the region's need for precision short run 3D manufacturing and prototyping services.
Regardless of the phase of development or production, the Inoventive 3D works closely with clients to help problem solve and deliver expert technical support at every stage of the project. We work with Architects, Engineers, Automobile, medical and industrial manufacturers, product developers, direct to consumer and end user clients.

Services and Capabilities:


3D Printing and 3D Modeling

3D Scanning and Rapid Product Prototyping

Short Run Product and Part Manufacturing

Product Polishing and Finishing

A Wide Range of Standard, Flexible and Durable Materials to Meet Exact Need Specifications
Inoventive 3D is your resource for rapid high quality and precision 3D printing, manufacturing, and prototyping services. Dedicated to the success of clients requiring an affordable short run production partners.
Please Contact: +971 4 261 8388 | Whatsapp: +971 56480 4061 | email: info@inoventive3d.com | https://inoventive3d.com/