Sculpture scale models Dubai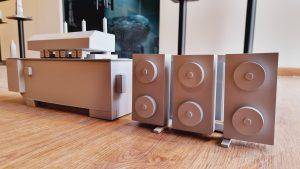 Sculpture scale models Dubai – Inoventive 3D, the best model makers in UAE offers the best sculpture scale models in Dubai and UAE for lowest price. We are professionals in making scale-up models and sculptures and since last many years, we are successfully manufacturing and installing scale-up models for product designers and world renowned artists.
Scale-up models can be used as an excellent sales tool and for demonstrating the product and introduce it to the public. By using our ultra-modern 3D Printing machines and other gadgets, we can convert these sculpture scale models to an excellent interactive scale model, where it can interact with the clients and audience directly.
At Inoventive 3D, we support fiberglass reinforced objects to make them very strong and durable under any weather conditions or any other such situations. Models with Fiberglass reinforced plastic will be extremely light weight and highly versatile.    
Our excellent and professional team are experienced enough to make FRP or GRP Structures. 
We also undertake and execute sculptures and structures for theme parks, theme restaurants, amusement parks etc. We also do FRP/GRP customized enclosures, Kiosks & Cabinets. Inoventive 3D are equipped with the latest 3D Printers and ultra-fast 3D printing machines. These ultramodern 3D Printing machines allows us to finish our work in days instead of months and can offer economical and long term solutions to protect expensive outdoor machinery and instruments from intense climate changes.
If you are looking for a professional model maker to do your project, Inoventive 3D is the answer as they have experience and expertise to finish your project. Any size, any shapes, don't worry, we will do it and will deliver it within the promised time frame.
Please feel free to contact us for any further assistance. Call/WhatsApp: +971 52 595 9616 |  Email: info@inoventive3d.com  | https://inoventive3d.com/