UAE Architectural scale models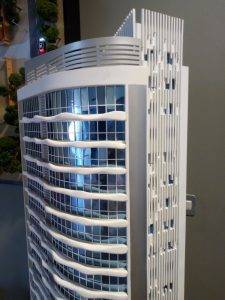 UAE Architectural scale models – Inoventive 3D is a leading professional model making company in Dubai, UAE. We produce models for some of the world's leading architectural and industrial design firms. Our primary focus is Architectural scale models like commercial office complexes, airports, islands, villa projects, malls, corporate offices, educational institutes etc., however we make industrial scale models, marine models and other engineering models too.
We have a team of professional and experienced model makers who can easily understand your requirement and deliver it on-time just as how you need it. At Inoventive 3D, we use to combine both traditional and latest 3D Printing technology for presenting the best model for our customers. By combining the ultra-modern 3D Printing technology to the traditional methods, we can save time and cost considerably along with many other benefits.
Tangible scale models are paramount to many architectural projects, as a complement to computer simulations and virtual 3D models. Using additive manufacturing, it is quite easy to build cost-effective architectural models with a 3D printer. Here are some benefits of 3D printing in architecture:
Building cost-effective architectural models: 3D printing enables architects and designers to create low-cost 3D architectural models with a high level of precision. It is for example possible to 3D print several models for different versions of a project. Having tangible 3D printed architectural models to present to clients can help them visualize the project at different phases of completion.
Saving time by 3D printing scale models: instead of building by hand scale 3D models, you can 3D print them and work on something else while the 3D printer does all the work. Many architecture firms have 3D printers running 24/7 to efficiently produce 3D printed versions of their projects.
Easily updating architectural 3D models: if you have a new idea or if your client changes their minds, you can modify the 3D model and reprint it quite easily. 3D printing is a great tool for iterative design, which can apply in architecture.
3D printing accurate and vivid architectural models: you can 3D print architectural models with a high level of details and choose among a wide range of materials and finishes. Post processing will give 3D printed architectural models an enhanced attire and attraction.
At Inoventive 3D we offer Architectural scale models, Industrial scale models, Marine Models, Engineering models and Wide format 3D Printing in Dubai.
Please feel free to contact us for any further assistance or inquiries. Call us: +971 4 261 8388 | WhatsApp: +971 52 595 9616 | Email: info@inoventive3d.com | https://inoventive3d.com/