Villa Model Making companies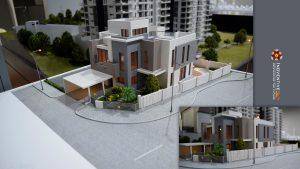 Villa model making companies – Inoventive 3D, the best model making company in middle east, specialists in Villa model making, architectural scale models, industrial scale models, interactive scale models, engineering scale models, marine scale models etc., At Inoventive 3D, we offer world-class scale models for affordable price.
Inoventive 3D, the pioneers in making models and leading and trusted name in model making. Our expert model making team produce elegant and world-class scale models for exhibitions, events and for business meets. Almost every leading exhibitions carries our excellent scale models and are the center piece of attraction. We have the best model making facility in UAE along with professional model makers and latest model making tool. Our experienced model making team can convert 2D ideas and concepts to creative 3D models. We are experts in making interactive scale models, where static models will be converted to dynamic and interactive with its audience.
At Inoventive 3D, we undertake large scale and small scale model making projects. If you are looking for anything very big or small, we will do it… If you need a project within few days, we can do it for you. In case, if you need to make a complex project, we have enough experience to finish such projects…  Our extensive technical skills, broad knowledge and ultra-modern model making tools enable us to achieve any types of model making projects on-time.
Inoventive 3D, being the top model making company in Dubai, UAE, Middle East and Africa we have an exclusive logistic arrangement for the safe delivery and installation of these models. Please feel free to contact us for any further assistance or inquiries. Call/WhatsApp: +971 52 595 9616 | Email: info@inoventive3d.com | https://inoventive3d.com/