Building scale models in UAE – Inoventive 3D Solutions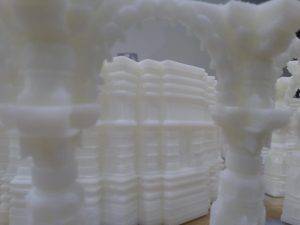 Building scale models in UAE – Inoventive 3D is the best architectural scale model making company and since last many years, we are serving the architectural, building and development community in Middle East and African region. Our elegant, world-class models are show stoppers and can use as an excellent marketing tool.
Interactive scale models are the latest addition and we offer the best price for world-class interactive models. Interactive models can communicate with your clients more effectively. With interactive scale models, clients will be kept engaged for long and this will surely increase the credibility of the project. With the help of dynamic lighting arrangements, animations and sound effects, Interactive scale models will be more interesting and attractive. At Inoventive 3D, we make sure our scale models are show stoppers on exhibitions and project presentations for your projects.
Inoventive 3D Solutions are the best Architectural scale models makers in Dubai, UAE. We are serving the entire Middle Eastern region while making excellent and elegant architectural scale models, industrial scale models, marine models, corporate models, engineering models and experts in wide format 3D Printing.
As the best architectural model makers in UAE, we have vast experience working with architects, developers, and marketing firms to provide not only the highest-quality model but the one most appropriate to your needs. At Inoventive 3D, we have highly qualified and professional model makers and you can schedule your consultation with an experienced architectural model maker,ie., Inoventive 3D Solutions today. Being the leader of scale model making, Inoventive 3D, always deliver the best to our customers. We have many satisfied customers all around the world, especially in UAE, Middle Eastern and African Region.
Please feel free to contact us for any further assistance. Call/Whatsapp: +971 52 595 9616 | Email: info@inoventive3d.com | https://inoventive3d.com/