Chose Experts for making Exhibition Models!!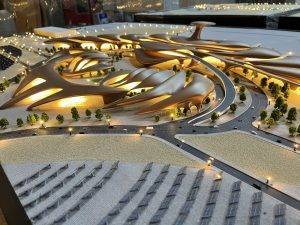 Experts for making exhibition models– Detailed and realistic models will definitely work wonders in Exhibitions and Events. Scale models are great tools for project sales & marketing. Engineers, developers, architects or designers can present their dream projects to their superiors, public or to investors through a physical and convincing Scale Model.
Selection of professional model makers is also so important as with the exhibiting scale models should win potential investment and approvals for the proposed projects. Only a professional Model making company like Inoventive 3D can do the job for you on-time. At Inoventive 3D, we combine traditional model making method with the ultra-modern 3D Printing technology and it will help us to offer the best price and deliver a world-class and professional model for our esteemed customers.
Inoventive 3D has immense experience in model making specially for exhibitions and events. Our scale models become center of attraction in majority of exhibitions and events. Latest example for such marvelous scale models created by Inoventive 3D is kept I expo2020Dubai. We have an expert team who understand, design and create models and delivers it on-time. Inoventive 3D never stops on just making of models, but, we ensure its shipment anywhere in the world and its installation, respectively.
We specializes in Architectural scale models, Industrial scale models, Interactive scale models, Marine Models and Engineering Models. Being the best model making company in UAE, we extend our service to Abu Dhabi, Al-Ain, Dubai, Sharjah and other all Emirates of UAE and to Middle East Region.
Please feel free to contact us for any further assistance. Call/WhatsApp: +971 52 595 9616 | Email: info@inoventive3d.com | https://inoventive3d.com/