Model Making company in Ghana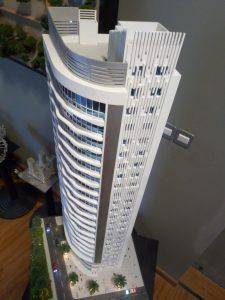 Model Making company in Ghana  – Inoventive 3D, the best model making company in Ghana and in Africa offers affordable model making services and 3D Printing services for the region. If you are looking for a trusted partner to develop scale models for your project, Inoventive 3D is the answer. Since, last long years, Inoventive 3D is leading the model making market with its reliability, quality and affordability.  
With many years of experience, we have our esteemed clientele database from all over the Middle East and African region. We assure Competitive price, quality, prompt delivery and services after sales. You can expect topnotch services from our specialist model making team. Our professional experience on the most complex architectural models, on a range of its sizes and across all industries make us one of the most trusted and leading Model Makers in the region.
We are specialists in Architectural scale models, industrial scale models, interactive scale models, engineering scale models, marine models etc. We are serving to many government departments, builders, realtors, developers, architects, artists etc., We do scale models with futuristic pedestals and take care of safe transportation and installation of our scale models to the site.
Making of scale models and its presentation is very important as every scale model is a miniature of your upcoming project. Scale models should depict and highlight every features of your project and should focus on every detailing. Understanding its importance, Inoventive 3D give supreme attention while making these scale models and manufactures elegant scale models for our customers.
You can trust on Inoventive 3D as we are the best Model making Company in UAE. Our scale models used to be the centre of attraction of many leading events like Expo 2020 Dubai, World Defense show 2022, Riyadh etc.
Please feel free to contact us for any further assistance / inquiries. Call/WhatsApp us on +971 52 595 9616 | Email: info@inoventive3d.com | https://inoventive3d.com/