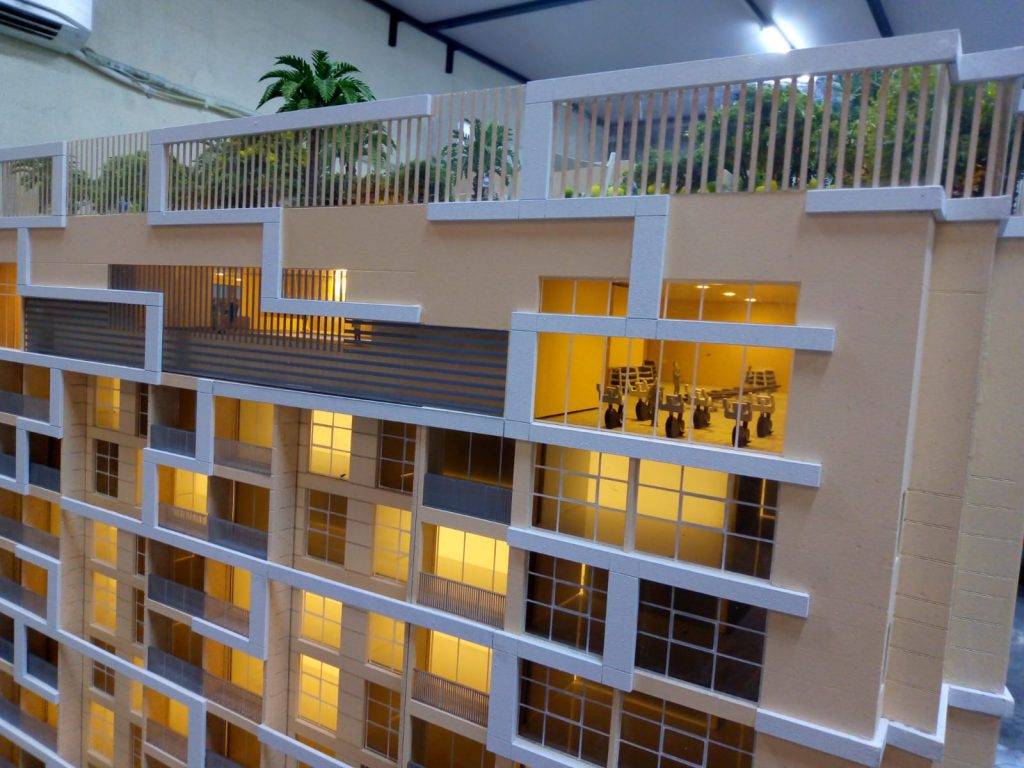 Scale Model Architecture – Inoventive 3D offers the best scale model making services in UAE. We offer Architectural scale models, industrial scale models, engineering models, marine models etc. In fact, we do virtually any type of model you can think of, and all to the very highest standard because we take pride in every job that leaves our facility. At Inoventive 3D, we offer professional and world-class scale models for Exhibitions and events.
Our Exclusive clientele includesdevelopers, builders, architects, marketing companies and corporates. We are equipped with in-house laser cutting equipment and other latest model making instruments, we produce extremely accurate and very fine detail in every scale models. Even on very small-scale models, we can show windows, doors, accurate roof shapes and accurate colouring; for larger scale architectural models, our precision, accuracy and level of detailing is second to none and really brings the architecture to life.
We understand the market and the budget and if you have very limited budget, we will get you the best possible price for the project and we can guarantee to get the best value for what you are spending on these models. We give you a realistic, extremely competitive price for your architectural model while ensuring that your project will be completed to the very highest quality. We believe that very few companies may compete with us when comparing like-for-like in terms of quality and levels of service.
Need a World-class and high-quality architectural model? call us/whatsapp now on +971 52 595 9616 | Call: +971 4 261 8388 | Email: info@inoventive3d.com | https://inoventive3d.com/