Scale Model Making company Dubai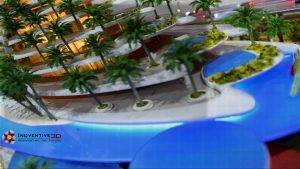 Scale Model Making Company Dubai – Inoventive 3D, the best scale model making company Dubai offers affordable Model making services for Interactive scale models, architectural scale models, industrial scale models, engineering models, marine models etc.
We make world-class scale models for exhibitions, project presentations and project proposals. Our models being show-stoppers at major exhibitions and seminars in UAE, Saudi Arabia, Qatar, Oman etc., At Inoventive 3D, we have set a clear benchmark of quality and professionalism, which gives high confidence of success to our customers. We make sure our scale models adding value to the corporate image of our clients, who is using our models for exhibitions, events etc., We have recently added our prestigious offer for Interactive Scale models, which embraces the latest technology and creativity.
We are known for offering comprehensive services, ranging from project conception to delivery and installation of the product in turnkey. Our Team of model making experts with their vast knowledge and success in Architectural model design gives customer quick solution and presenting the best possible way to serve business owners as per their requirements and actual needs.
We do Architectural scale models with projection mapping, illumination and landscaping. We give extra care to pedestals for every models and produce futuristic pedestals, which will be another attraction for every models and it becomes the crowd stopper for exhibitions. We always go extra miles to attend every single detail of every project to ensure a satisfactory and successful completion in terms of dimension proposals creation, colors, illuminations, water bodies, landscaping etc. We also take utmost care in packing, delivery and installation. Clients have nothing to worry about our works.
Please feel free to contact us for any further inquiries. Call/Whatsapp:+971 52595 9616 | Email: info@inoventive3d.com | https://inoventive3d.com/