Top model making company in Dubai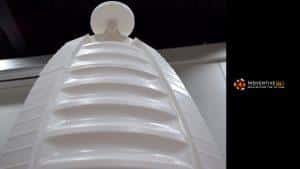 Top Model Making Company in Dubai – Inoventive 3D, the best architectural scale model makers in UAE offers world-class Model making services including Interactive scale models, Industrial scale models, Engineering models, master plan scale models, marine scale models, structural scale models etc. Affordable price, Quickest delivery and World-class quality are assured.
Being the best scale model making company in Dubai, Inoventive 3D has made number of scale models and has been displayed in different pavilions. We can proudly state that, scale models done by us are the center of attraction in many pavilions. At Indian Pavilion you can have the visual treat on Ram Mandir and BAPS Hindu Temple Abu Dhabi, which were made by Inoventive 3D. You can have a glimpse of its making video of Ram Mandir here.
Inoventive 3D are specialists in making scale models for exhibitions and events. We deliver world-class scale models on-time along with futuristic pedestals. We have professional and experienced model makers along with ultra-modern 3D Printing facility in Dubai, where you can have the most complicated geometric shapes with-in few hours!!
We put our utmost care in designing and developing your ideas into the scale models and even designing its pedestals !! Mostly during a trade show and for trade  show models, these futuristic designed pedestals can be a crowd puller for your scale models !! We design trade show models to communicate in a manner that no other medium can communicate it better.
Call/ Whatsapp: +971 52 595 9616 | email: info@inoventive3d.com | https://inoventive3d.com/