Affordable 3D Printing Services UAE – Inoventive 3D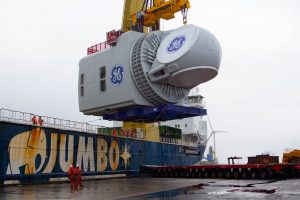 Affordable 3D Printing Services UAE  – Since last many years, Inovenitve 3D solutions is the best 3D Printing company in Dubai, UAE and providing the best 3D Printing solutions for large scale and small scale productions. Recently American giant General Electric (GE) has announced the signing of a partnership with Fraunhofer IGCV and Voxeljet to develop a new 3D printer capable of designing the molds of certain key components of the Haliade-X offshore wind turbine. 
The particular wind turbine is notably for its impressive size – 260 meters (~853′) high, with three 107-meter (~351′) long blades, compared to the 381-meter (1250′) height of the Empire State Building or the Statue of Liberty which is 93 meters (~305′) tall. The project, which is scheduled to begin testing in early 2022, will use 3D printing of sand molds via the Binder Jetting process to cast the components of the wind turbine's nacelle. This would reduce the development time for these molds from 10 weeks to just two. It will be the world's first 12 MW wind turbine and expected to power upto 16,000 European houses!!
Inoventive 3D Printing Dubai is offering giant 3D printed products including, 3D Printed boat hulls, 3D Printed wall fixtures, 3D Printed wall partitions, 3D Printed molds for concrete façade and molds for manufacturing units. They have multiple large 3D Printing machines which can 3D Print large parts in a single piece.
We undertake all types of 3D Printing services and model making services. We are best in doing Architectural scale models, Industrial Scale models, marine models, engineering models and wide format 3D Printing services. We extend affordable 3D Printing services to UAE, Middle East and African Region.
Please feel free to contact us for any further assistance. Call/Whatsapp: +971 52 595 9616 | Email: info@inoventive3d.com | https://inoventive3d.com/