The best Model Makers in Dubai and UAE – Inoventive 3D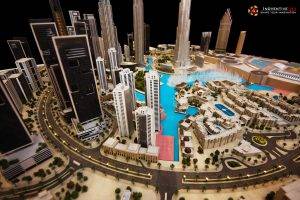 Best Model Makers in Dubai – Inoventive 3D Dubai is a full service architectural model making company and the best model makers in Dubai and UAE. At Inoventive 3D, we incorporate traditional model making, CNC milling systems and 3D Printing technology to provide best scale models to our customers.
Inoventive 3D specialize in architectural models ( including towers, corporate campuses, water bodies, roads and nature along with illumination, LED light arrangements and Projection mapping ), Industrial scale models, site and study models, stadiums, legal models and prototypes.
With full-time professional and experienced staff who are highly skilled and dedicated to the art of model making, it is no wonder our scale models building products are the best in industry. All materials we use are of the highest quality and ensure stability, sustainability and durability.
At Inoventive 3D, we never compromise with quality and because of our quality and detailed precision, we have esteemed clients from all around the world, especially from Middle Eastern region and Africa. We always assure to produce the best and outstanding models for our clients.
Being the leader in Architectural scale models and Industrial scale models, we can produce large scale Models and small scale models for every industry. Please feel free to contact us for any further assistance. Whatsapp/Call:+971 52 595 9616 | Email: info@inoventive3d.com | https://inoventive3d.com/