Who is making best scale models in UAE?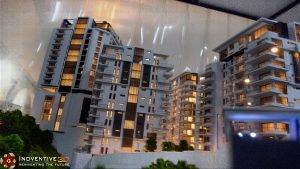 Who is making best scale models in UAE? Model making market in middle east is so vast and there are number of options for clients from this region. Once, if the client start searching for a company for their scale models, they can find many companies and offers in the market. Being the leader in model making, Inoventive 3D can assure you the best scale models, Quickest Delivery and lowest price.
We never compromise with the quality and we continually working with Government departments, renowned architectural firms, realty firms, engineering firms etc from all over the world and especially from Middle East and African Region. Our quality scale models have been the show-stopper for many exhibitions and events like, expo 2020 Dubai, World Defence show 2022 Saudi Arabia etc.,
Being the largest scale model maker in the region, we can undertake the project with any scale and size and can deliver it on-time. We have state-of-the-art model making facility along with ultra-modern 3D Printers, CNC machines and other latest model making tools. Our professional and experienced model making team develops and delivers elegant scale models with every detailing on it. We do every process of your project in-house and never outsource any part of it. And hence, we can give you 100% confidentiality on your project.
You can expect topnotch services from our specialist model making team. Our professional experience on the most complex architectural models, on a range of its sizes and across all industries make us one of the most trusted and leading Model Makers in Dubai, UAE.
Please feel free to contact us for any further assistance / inquiries. Call/Whatsapp us on +971 52 595 9616 | Email: info@inoventive3d.com | https://inoventive3d.com/