Architectural Model Making in Qatar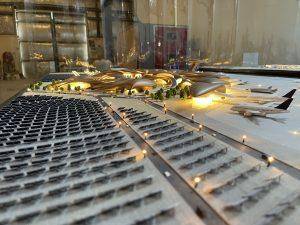 Architectural Model Making in Qatar – Thinking to get and architectural scale model for your project? Go with Inoventive 3D, the best model making company in Middle East and Africa. We guaranty 100% précised scale models on-time for the best price.
Inoventive 3D the best model making company in Middle East offers affordable Model making services in Qatar. Model making and prototyping is our specialization and we have so many satisfied customers around the globe, specifically in Middle East and African Region.
We have many years' experience in professional model making and regularly produces world-class scale models for displays, exhibitions, events and business meets. Being the leader in model making services, Inoventive 3D guarantees the quickest delivery of your scale model through a safest channel. We have our logistic network throughout Middle East and African region.
Architectural scale models are the best tools for articulate great features and design concepts to the public. An Architectural scale model can give a better understanding to its audience about the land and its site analysis. Achieving this, at Inoventive 3D, we integrate interactive aspects, projection mapping and will integrate latest software and gadgets. Inoventive 3D generates creative ideas and concepts which gives an additional exotic and futuristic look to their scale models.
Our experienced and professional Architectural scale model makers in Dubai helps you to get the world-class scale models for exhibitions or for any other events. We are specialists in Interactive scale models, architectural scale models, industrial scale models, engineering models, marine models and Building models.
Apart from scale models we offer, Wide format 3D Printing and large scale 3D Printing like, molds for concrete facades, 3D Printed Boat Hulls, 3D Printed home decors, 3d Printed furniture, 3D Printed wall fixtures and wall panels etc.,
Please feel free to contact us for any further assistance/inquiries;
Call us : +971 4 261 8388 | Mobile (Call/WhatsApp): +971 52 595 9616 | Email: info@inoventive3d.com | https://inoventive3d.com/